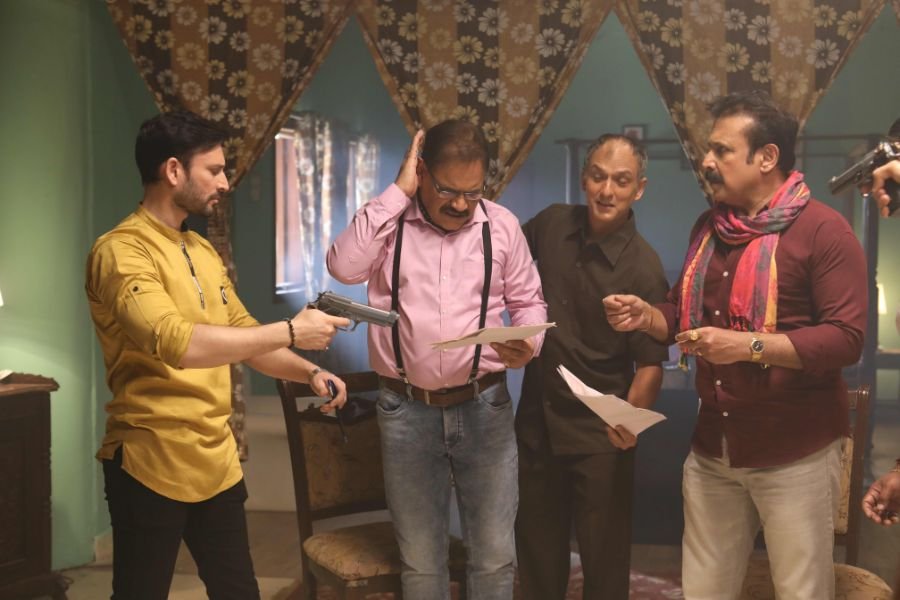 still from Trahimam
Mumbai (India), April 28: The release of "Trahimam" on the OTT platform MX Player has taken the streaming world by storm. The film, which premiered on April 17, 2023, has been creating a buzz in the industry since its announcement. Now, in its first week of release, "Trahimam" has become one of the most talked-about films in the OTT space.
Directed by Dushyant Pratap Singh, the film features a talented cast, including Arshi Khan, Pankaj Berry, Adi Irani, Mushtaq Khan, Raju Kher, Ravi Kothari, Sohit Soni, and Ramit Thakur. The film is produced by Sumendra Tiwari, Faheem R Qureshi, and Dushyant Pratap Singh and co-produced by Neetu Tiwari. The film's story, screenplay, and dialogue have been penned by Salman Afroz, while Piyush Ranjan composed the music. "Trahimam" is a thriller that revolves around the story of a young girl who becomes the victim of a heinous crime. The film takes the audience on an emotional journey as the girl fights for justice against all odds. The film's powerful performances, intense courtroom drama, and heart-wrenching struggles have struck a chord with the audience.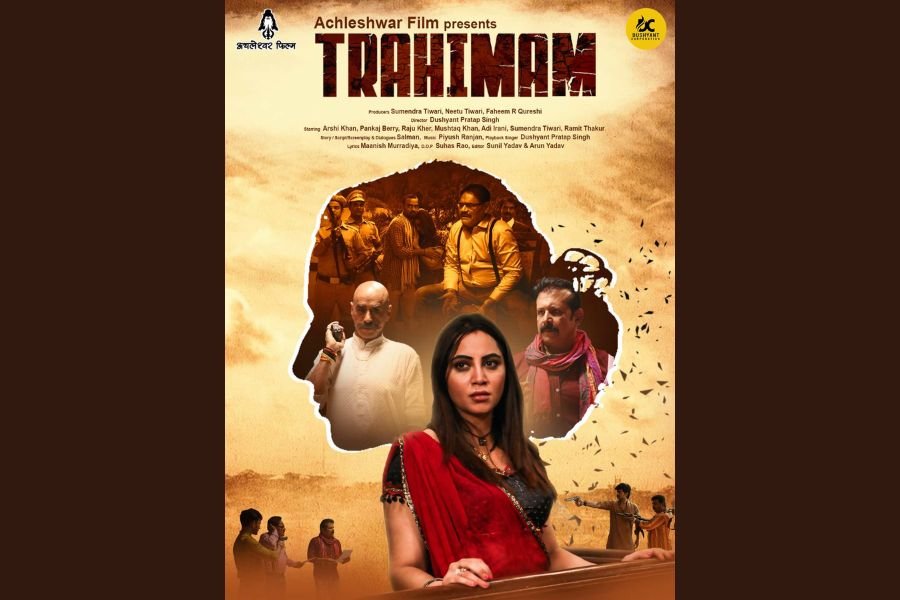 In its first week of release, "Trahimam" has received positive reviews from both audiences and critics alike. The film has been praised for its gripping storyline, strong performances, and impactful message. Social media platforms are abuzz with discussions about the film, with many viewers recommending it to others.
The success of "Trahimam" on the OTT platform is a testament to the growing trend of online streaming services. With the rise of OTT platforms, filmmakers now have the opportunity to reach a wider audience and showcase their work to a global audience. The film's release on MX Player has made it accessible to viewers across the country, breaking down geographical barriers.
Produced under the banner of Dushyant Corporation and Achleshwar Films, Trahimam" has proved to be a powerful and impactful film that has captured the attention of viewers in its first week of release. With its talented cast, gripping storyline, and impactful message, the film is a must-watch for audiences looking for a thrilling cinematic experience. As the trend of OTT platforms continues to grow, it is films like "Trahimam" are leading the way in showcasing the potential of the online streaming space.
If you have any objection to this press release content, kindly contact pr.error.rectification[at]gmail.com to notify us. We will respond and rectify the situation in the next 24 hours.